Woofles Collars
Maximum Comfort Collars from Woofles are fully adjustable and allow a custom fit for your dog or puppy. The Max Comfort Collar comes in a range of sizes suitable for small and big dogs, not to mention they can be mixed and matched with any products in our shop.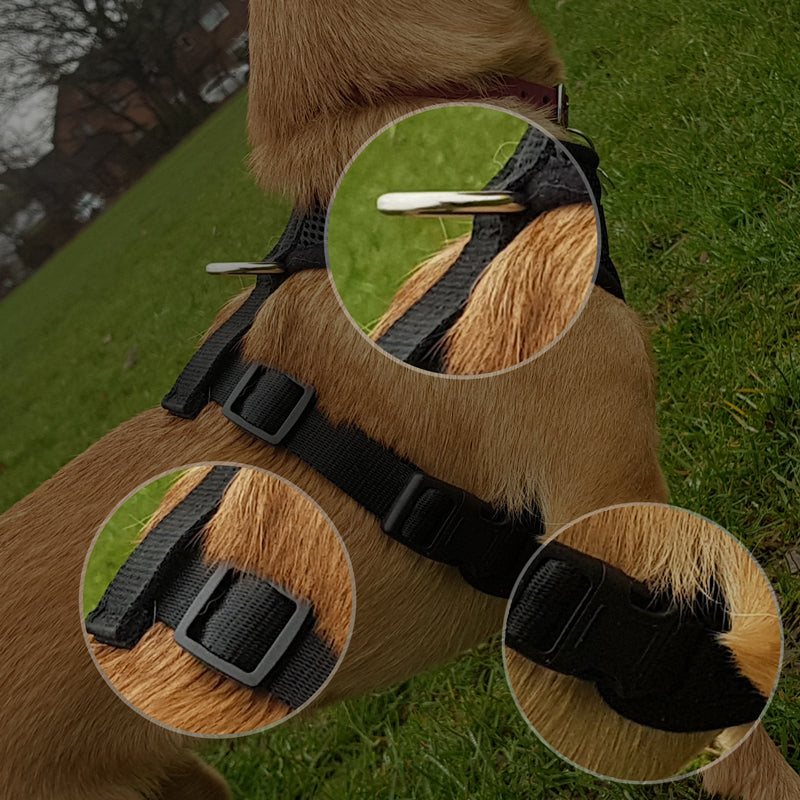 SAFETY & COMFORT
SAFE, SECURE & COMFORTABLE
At Woofles, the safety and comfort of your dog is paramount. That's why we rigorously test all of our products on our own dogs. We strive to design dog accessories of the highest quality that look trendy and smart but also give you the peace of mind that your beloved pooch is safe and comfortable.

All Woofles Dog Accessories are non-restrictive and approved by veterinarians and canine physiotherapy professionals. We do not produce products that negatively effect our dogs' joints or muscles.
Our harnesses are durable and have a robust hard plastic buckle with side release which is secured with heavy duty stitching. The harness can be used in your car with a dog seatbelt.

The adjustable tri-glide strap allows a custom fit for your dog or puppy. The thick padded mesh is soft and snug and the vest style harness hugs your pet, guaranteeing that a nervous dog feels safe.
TRENDY & SMART
VIBRANT & STYLISH NO PULL DESIGN
The Dual AirMesh Dog Harness is a trendy and smart accessory that every discerning dog owner can rely on. Easy to clean and fast drying, the durable, webbed AirMesh harness is designed for extensive and prolonged use. It can be used with all types of leads.
The Woofles non-pull harness has a sturdy and strong metal d-ring located on the back, eliminating stress on your dog or puppy's neck. The distribution of pressure will stop pulling and choking when you are walking your dog on the lead.

The harness is available in a variety of sizes and vibrant colours. All breeds come in all different shapes and sizes so it's important that you don't guess what size your pooch needs! Please ensure that you use our measurement guide before ordering!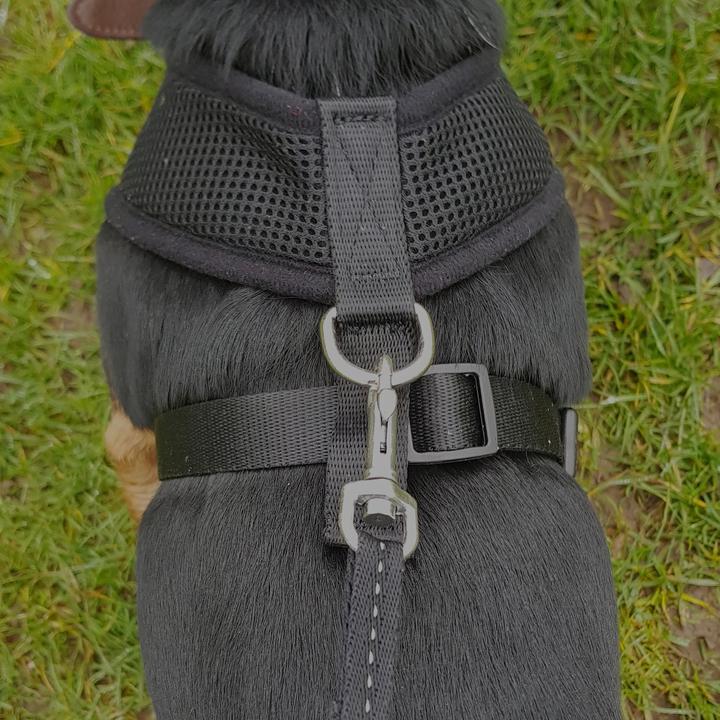 Have you seen our matching ID tags?